Wow! Today I'm starting my new blog and this is officially my first post! 🙂 I'm so excited and I admit it, this whole blog situation is totally new for me.
And while I'm thinking what should I write first and how should my page look like, I've got a thought crossing my mind – this is something new for me (the whole blog page idea came suddenly because of my idea of writing travel articles get paid for it) and while I'm starting this new experience in my life, I'm feeling alive!
Feeling alive for me means experiencing life with its power rushing around you so you get overwhelmed with joy and energy. (I've got so much energy right now I would scream-laugh-produce weird voices meanwhile jumping around my apartment like a 12-years old girl who just got FB friend request from her 16-years old crush). I guess you can recall some moments like that, huh?
And so, while I'm feeling alive I can hear people around me complaining how boring their life is, that nothing's going on, everything's the same,.. Don't think that I've never experienced this kind of states of mind – oh, yes, several times! BUT one thing that I'm aware of is that I should change the way my life is going and only I can fulfill it. I'm always looking for something new that might interest me, do something I love and searching for ways how to make myself happy, joyful and full of energy – include myself in some new project, find a youth exchange or possibility to travel or just call a friend I haven't heard in a long time.
Starting my blog page is just an example, just one new experience and adventure I decided to take. Something new is happening and I might get bored of all this writing euphoria going on now, but at least I've occupied few days of my life with something interesting, something I decided to do. (And also there's something to talk about with your friends while drinking coffee – cause there's something going on in your life!)
As a human being it's my response how my life is going to look like, although I'm going to enjoy it as much as possible or leave it and let it be boring.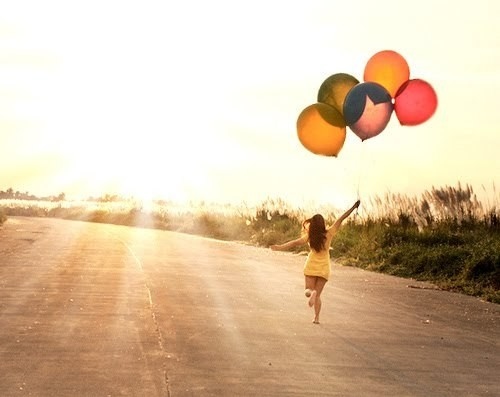 I'm sure everyone has some passions, hobbies and those little things that make them feel life is good. So use them!
If you think your life is boring, do something. Think about all the things you achieved as a person in different roles, great moments with your family and spontaneous unforgettable moments with your friends!
Don't complain over your life – once you'll think about it, it might not seem that boring at all!
Try your best and chase sunshines 😉